yes, yes, i know… it's been far too long. with all of this house stuff lately, it's been hard to focus on much–if anything–else.
but i am happy to say that as of yesterday, we officially and FINALLY closed on our house! yippee!
while we were signing our lives away as document after document was placed in front of us, there were feelings of excitement and feelings of sorrow. excitement for the life we are to begin in our new home, and the sorrow my grandmother was experiencing as she released her home of 43 years to us. we were all a little bit emotional, but all very happy (and almost relieved) that it worked out so that zach and i could keep the home in our family.
and afterwards, you better believe we celebrated with some tasty fro-yo at the local orange leaf!
now, for your friday favorites!
1. the lumineers have made their appearance on this list once already, but i had to share one song in particular. check out "hey ho." you might recognize it from the office season promo trailer. it's my jam right now.
2. pumpkin spice lattes are a favorite fall treat! but if you are like me, it's hard to allow myself to fork over $5 for a fancy coffee, so i enjoy making my own! check out this wonderful pumpkin spice latte recipe! YUM!
3. the x-factor. now that demi lavato and britney spears have joined the panel of judges, i am truly enjoying the show! aaaaaand…….. i may or may not still have a childhood girl crush on britney. i remember when my cousins and i would spend hours in the summers singing along to her newest CDs, making up dances as we go. yeah, you could say we were hardcore britney fans.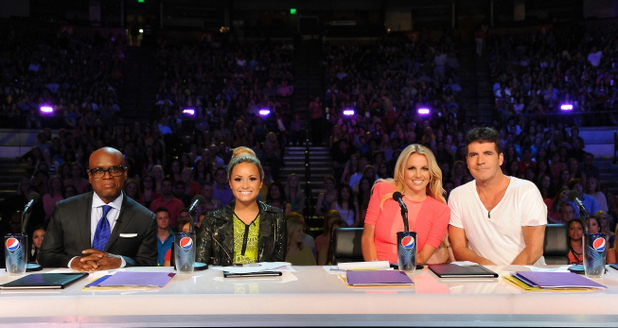 4. studded loafers are a trend this fall. i have my eye on these.
5. halloween decor is on my mind. i just love the colors! hot orange, lime green, bright purple & that true black. and even though our house might be under construction, i still want to bust out some nightmare before christmas themed halloween decorations.  there's a local shop i plan on visiting very soon! :-)
wanna know how we are spending our weekend?
yep, you guessed it. let the house projects begin!
happy friday folks!